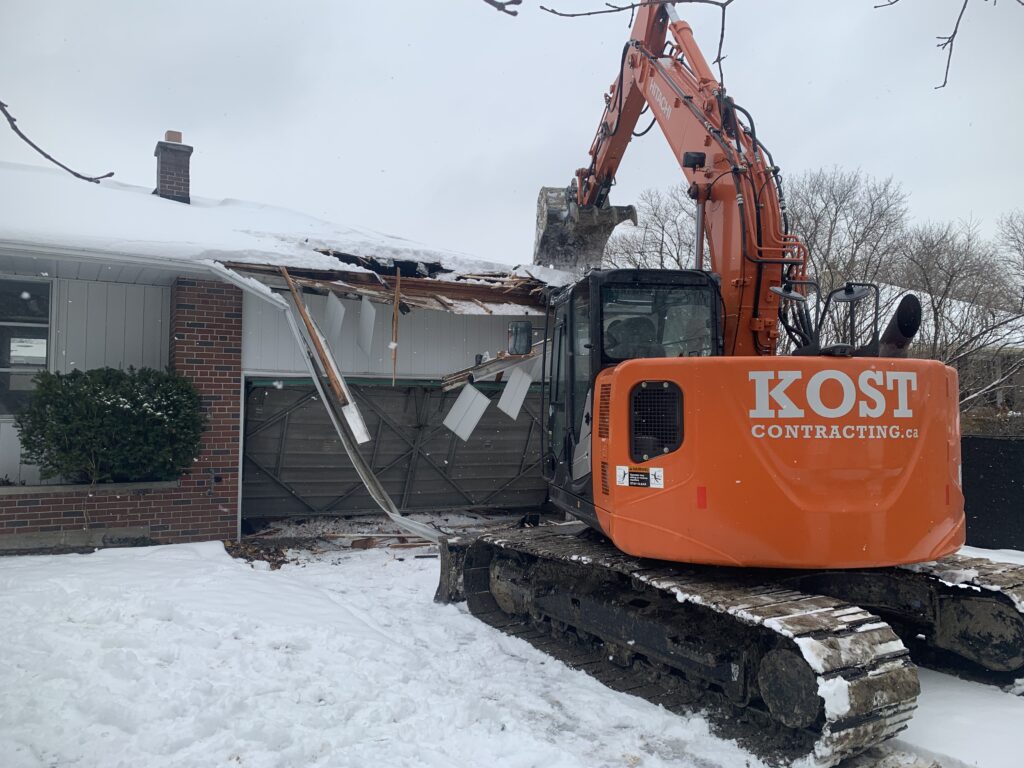 Multi-Generational Construction
E. Kost Construction Ltd. is a privately owned third generation construction company located in Mississauga, Ontario, Canada. Established in 1961 by Ewhen Kostruba, E. Kost Construction Ltd. has been at the forefront of residential and commercial building in the Greater Toronto Area. Currently E. Kost Construction Ltd. is owned and operated by Adrian Kostruba.
In 2006, E. Kost Construction Ltd. established their compact excavation and landscaping division lead by Matthew Kostruba and Michael Tchoryk under the name Kost Contracting Inc. which continues to provide quality services to its customers. We are a multi contracting company providing a wide variety of services, ranging from basic installations to large specialty projects. We provide outstanding backstage support that provides field operations to run smoothly during every project.
Kost Contracting Inc. promotes a safe and healthy work environment for their employees as well as their clients. We have up to date WSIB certificates and carry Liability Insurance. Kost Contracting Inc. provides reliability, efficiency and productivity through the use of maintained and up to date machinery and equipment to finish any job.
Kost Contracting Inc. is based in Mississauga, Ontario and serves the following areas:
• Peel Region (Mississauga, Brampton, Caledon)
• Halton Region (Oakville, Milton, Burlington)
• City of Toronto (Etobicoke, West Toronto)
Please feel free to contact us if you are outside this area, we may be able to accommadate or provide a recommendation.